A group on the market for over 50 years
In the past fifty years, IPI has grown to become one of the leading names in the Italian real estate market. And it has done this by producing value for those who have believed in the soundness and realism of a great project. But this was only the beginning, we can't wait to see what the next fifty years have in store for us. 
Building value that grows
The secret of advertising communication is synthesis. Every sign, every word must be able to dialogue with and complement the others to create meaning. A simple bar chart, drawn to represent growth over fifty years, thus becomes an expressive element that tells a story.

The history of a company that does not merely celebrate the past but looks ahead to the future. With an unusually surreal approach, you can imagine homes and buildings offered on the palm of a hand, or you can see them blossom and grow like plants. But imagining is not enough. It is important for ideas to be translated into images, possibly using a technique to emphasise the fairytale atmosphere that makes the idea credible. The title expresses a principle constructed using the key words that define IPI: "Building value that grows".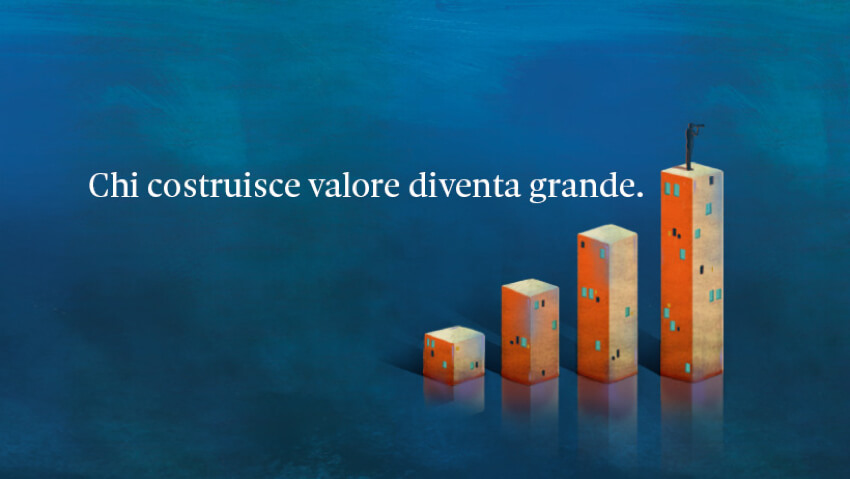 Communication Agency: Simonetti Studio
Art&Copy: Carlo Simonetti, Cristina Richetta, Mauro Pizzignach
Illustrator: Chiara Gobbo